We know we need to move more. We know our bodies feel better when we move more. But let's face it, scheduling time to exercise can be hard. Especially when you are trying to juggle, work, family and a gym timetable. An at home workout solution could provide the answer. 
If you're going to be training at home, can you get the same level of quality in terms of equipment and benefits from your training as you get from a gym or studio? The answer is yes, but with certain provisions. 
Buying workout equipment is one thing. Knowing how to use it is another! To ensure your at home workout is effective, it is important to make sure you have the support of a trainer from home. Your online trainer can guide you through a well-crafted workout plan. Following a workout plan or schedule keeps motivation high, and takes the guesswork out of "what workout should I do today?". The last thing you want is to purchase a piece of equipment and never use it because you don't know how, or are lacking motivation.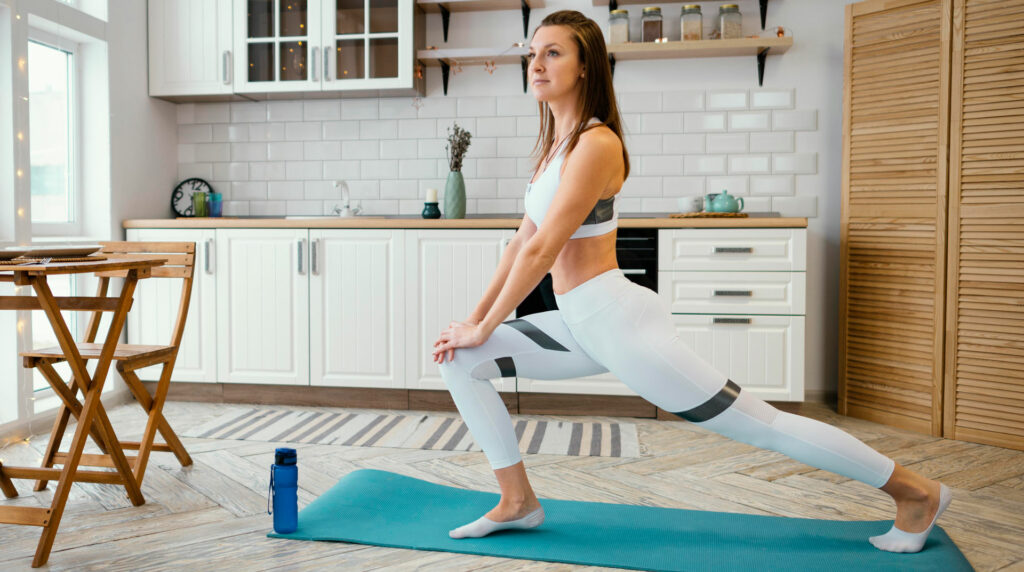 So you like the sound of an at home workout. What should you look for in an online fitness membership?
A weekly or monthly workout plan, that you can easily follow
Support from an experienced trainer, that you can connect with should you hit any speed bumps

A community of other like-minded people to keep your motivation high
What sort of online fitness membership should you look for?
We are big believers in choosing exercise that you enjoy. Rather than signing up for quick fix challenges or trying to convince yourself that you love running, choose an exercise that will benefit you in your everyday life. Exercise that gives you the confidence to move freely. 
Reformer Pilates can help improve and maintain your overall fitness – leading to greater strength, flexibility and balance. This in turn improves posture and freedom of movement. You can achieve a full-body workout on your reformer, build strength and tone muscles – while being a low-impact exercise option.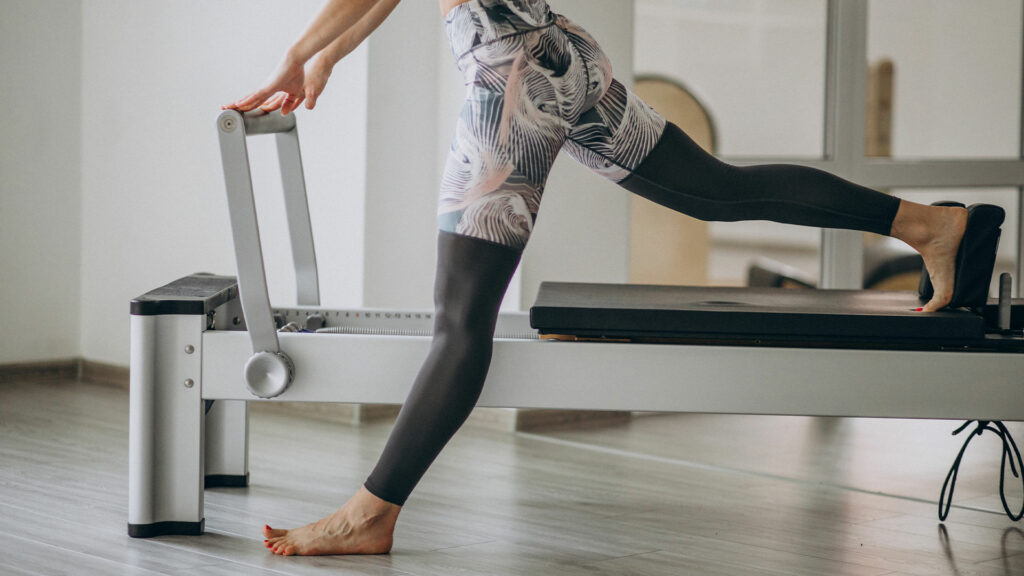 Can you do reformer pilates at home?
Yes, you can! At Freedom Pilates, we have closed the loop. By bringing you the equipment, sourced and approved by us. And providing Physio-led class instruction. By offering both the equipment and the instruction, you can enjoy unlimited reformer pilates, keeping you safe and active. The perfect at home workout!
You will immediately feel at home with the support of healthcare professionals such as Physiotherapists & Exercise Physiologists while benefiting from the connections you will make with other members who you can relate to and who will relate to you.